The birthplace of the Casanova adventurer and the theater of one of the most intriguing carnivals in the world, Venice attracts more than 20 million tourists from all over the world each year, simply fascinated by its uniqueness.
Elegant, precious, inimitable, fun, romantic: this is Venezia, the gem of the Italian tourist scene where churches, palaces, ancient bridges, monuments and squares recount the artistic and cultural vivacity that has marked and still marks the history of this city.
The heart of Venice is the amazing  Piazza San Marco, the most elegant "salotto" in Europe, surrounded by works of unquestionable value:
WHAT TO SEE IN VENICE?
Places in Venice that you must see.
Built on an archipelago of 118 small islands around 800 B.C., Venice is an extraordinary mix of artistic and cultural influences that reached the city by land and most of all by sea over the centuries. The city is crossed by 150 canals and connected by over 400 bridges
artistic expression with works by the likes of Andy Warhol.
Venice's Carnival
Doge's Palace
Palazzo Reale, designed by Domenico Fontana, home to the Vittorio Emanuele III National Library, the largest in the south of Italy, with very ancient exemplars of great value.
Peggy Guggenheim Collection
Cannaregio
Gondola ride experience
ACCOMMODATION IN VENICE
All the Best Accommodation in Venice. Compare the Best Rates, Choose your favorite Hotel, Apartment, Villa, Farmhouse or Bed and Breakfast  and reserve it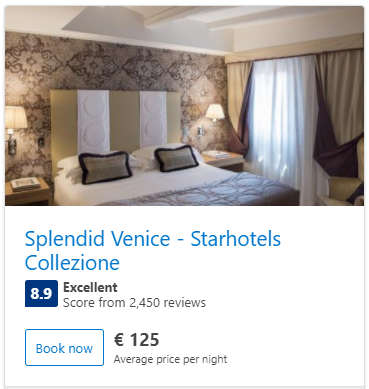 Splendid Venice  – Located at 201 m from St. Mark's Basilica, Splendid Venice – Starhotels Collezione features a restaurant and free WiFi throughout the property.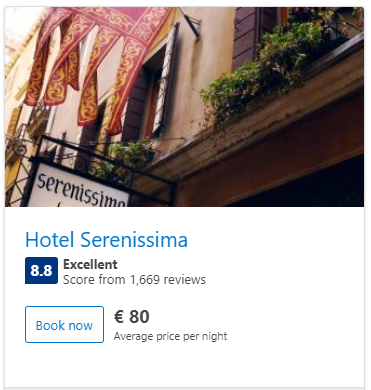 Hotel Serenissima – In a central area of Venice, Hotel Serenissima offers a great locationt. St. Mark's Square is just a 5-minute walk away.
EXPERIENCES IN VENICE
Divided between the lagoon and the mainland, with an incredible artistic and cultural heritage, including bridges, monuments, churches, palaces and an intricate network of narrow "calli", as the labyrinthine streets of Venice are called, Venice is one of the most enchanting and loved destinations in the world. Our selection of the best Attractions in Venezia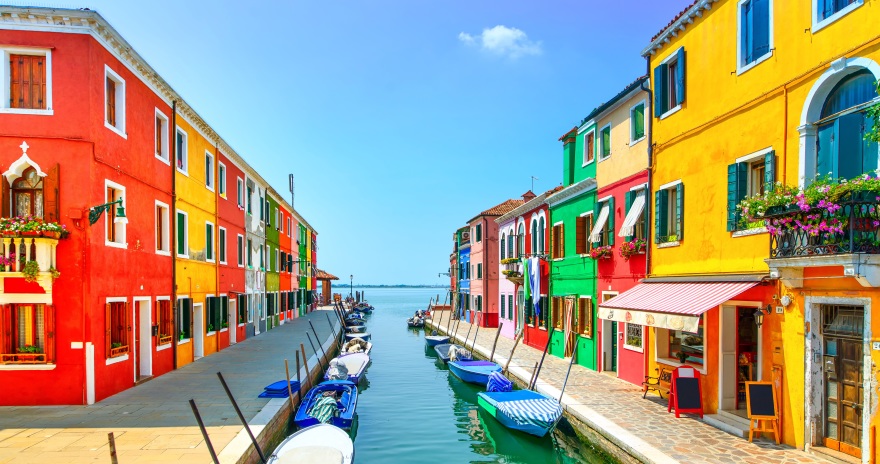 Murano what to do and see: Discover the venetian island
✅ Murano what to do and see – Discover the islet of Murano and enjoy the Art of glassmaking. Style, Luxury & History. ✔Info ✔Tickets ✔Workshop ✔Tour Guided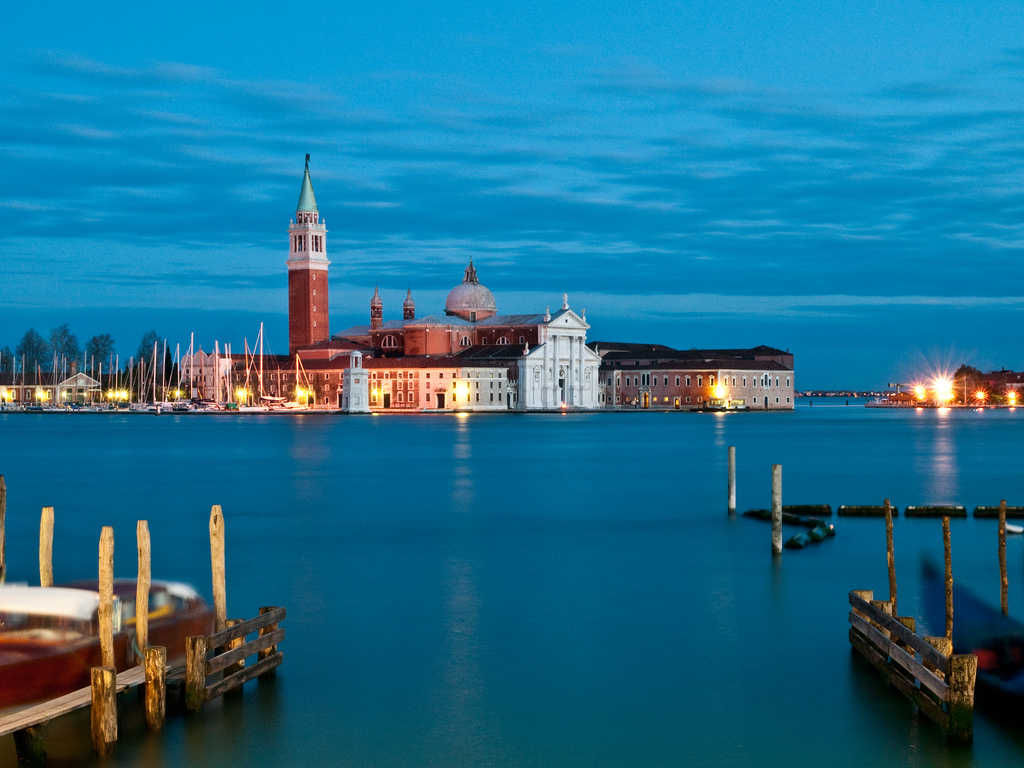 Top Attractions in Venice – Discover Italy
✅ Attractions in Venice – Venice can be described as one of the most beautiful cities in the world. Located in northeastern Italy
GETTING AROUND IN VENICE
Venezia is not a big city and the best way to visit it is to walk around the beautiful streets and small bridges. A good alternative is to take the vaporetto with which you can reach all the places of greatest tourist interest. Water taxis are also available, certainly more expensive than public transport, but faster and more comfortable, especially if you have a lot of luggage. The gondola, is hardly a valid transport system, but it is certainly an experience that deserves to be made during the stay in the lagoon.
Train:
Venezia Santa Lucia is the city's main train station, located opposite Piazzale Roma where the buses stop. The station offers train links to most major Italian cities. Trains signs are usually in both Italian and English. You can purchase tickets online, at a ticket office or self-service machines. The station also has a range of cafes, fast food outlets, money exchange and ATM services.
Bus:
There are no roads in Venice. Buses terminate in Piazzale Roma, from here you can catch the water bus or water taxi into the heart of the city. Services run every 10-15 minutes and every 30 minutes at night
Taxi-Boat:
Vaporetto – The vaporetto (water bus) public transport services run along the main waterways of the city; the outer islands, Murano and Lido; and along the lagoon. Whilst the boats can be crowded, they are a cheap way to explore the city. Purchase a single fare (valid for 75 minutes) for EUR 8, or a 24-hour travel card for EUR 20;  Services run 24/7, with a night route from 00:00–05:00. Discover more
Water Taxi shuttle transfer from Venice Airport to the center – Venice Shuttle is a fast shared boat service from Marco Polo Airport to Venice center and vice versa. You will experience the pleasure of reaching your hotel comfortably and quickly, travelling on a watertaxi admiring Venice and avoiding the overcrowding of public transport at a very convenient rate. Discover more
Venice hop-on hop-off boat tour – Explore Venezia onboard a red city sightseeing boat. 48-hour Red Boat Ticket – Explore the Laguna at your pace
Get on and off at any stop to admire the 400 bridges of the city
Discover more
Venice - Train Connection
La stazione di Venezia Santa Lucia è situata in pieno centro storico e movimenta più di 30 milioni di passeggeri l'anno.  Dalla stazione di Venezia Santa Lucia transitano treni regionali, Intercity e ad alta velocità di di Italo e Trenitalia;  permettono di raggiungere Milano Centrale, Bologna, Padova, Vicenza, Verona, Belluno, Rovigo e Treviso. Molti anche i collegamenti con le città europee come Parigi, Vienna e Monaco di Baviera.
FLY TO VENICE
Venice International Airport – The Marco Polo International Airport of Venice, is located in Mestre about 13 km from the center of Venice. The statistics show a passage of about 10 million passengers a year, a considerable amount, due to the fact that this airport connects with one of the most visited cities in the world.
The official website
WHEN VISIT VENICE?
The best period to visit Venice?
Best Time to Visit May November October
Lowest Prices January March November December
Hotels Average price € 206